You Will Eat Your Own Shit. No Mercy shit - UltraHD/4K 4096x2160 - (Actress: LoveRachelle2  2018)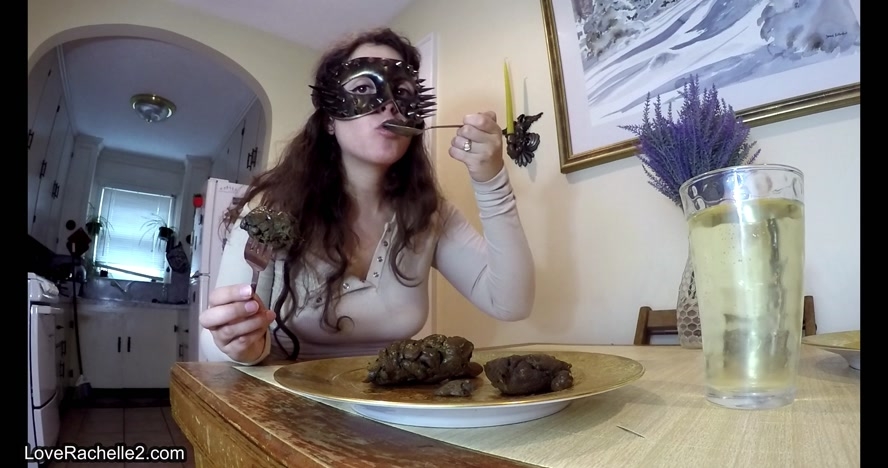 Buyer's Script:
I am your young sissy slave. I have one limit: SCAT. You say that slaves have NO limits and NO rights. So, today you'll force me to drink my piss and eat all my shit (a lot). NO EXCUSE.
Make me take a crystal glass, a plate, a fork and a spoon. Then you order to me to shit on the plate and fill the glass with my piss. This is my dinner!! Mistress, show me how to piss in the glass and shit on the plate. Make me wait before I take the plunge, a bit of suspense while I'm sitting on the chair in front of my dinner, waiting to eat it. Smell is so strong. I'm scared. I beg for mercy. This is my first time for real, but you don't care.
Make me take my shit, put in my mouth, chew it, savor the taste and swallow. And repeat without pause for all the shit.
Show me how to take my own shit and eat it. Rachelle says, "I want to see your shitty plate empty piece by piece until it's clean." I copy your gesture, but unlike you teasing me Mistress, I'm putting my shit in my mouth and eating it! I have no choice!
Duration:
00:10:42
Quality:
UltraHD/4K 4096x2160
Format:
MPEG-4
Size:
1.50 GB
Download in High Quality - You Will Eat Your Own Shit. No Mercy shit - UltraHD/4K 4096x2160 - (Actress: LoveRachelle2  2018)
Genres:
Femdom, Scat, Vomit, Poo, Piss, Lesbian, Solo