Lesbian Farting Complilations - FullHD 1920x1080 - (Actress: GoddessTempest 2020)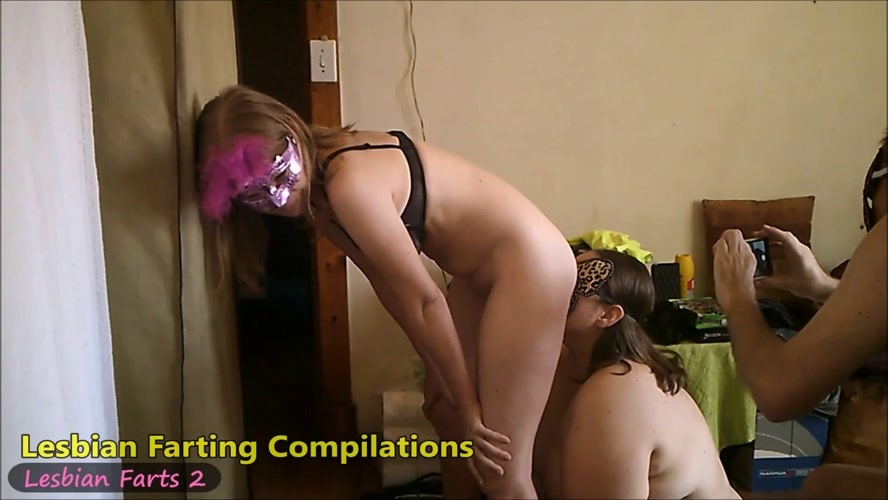 Lesbian Farting Compilations brings you the very erotic scenes from my two top seller Lesbian Farting videos. I even included the scene of me sitting naked on Chanelle's face and riding her face while she was sticking her tongue right up my ass.
Chanelle is my very best girl slave because she knows what I like and she doesn't mind sticking her tongue deep up my ass so I can fart right into her mouth. It's the highest form of respect one woman can show another woman. By licking her ass while she farts right into your mouth and face. I just love feeling another girl's tongue vibrate against my asshole when I fart into her mouth and knowing she is actually smelling and tasting my farts. If you love seeing girls Farting into each other's mouths and faces then this Lesbian Farting compilation video of mine is a must for you. Compliments of:
Lesbian Farts – Girls wanting to have some fun by having one farting in the other one's face early in the morning. Loads of fun! Very carefully controlled diet allows me to blow massive amounts of stinky gas right out of my cute bottom.
In this video I put Chanelle to the ultimate test early in the morning. Still wearing my cute pajamas she brings her face close to my bottom as I really need to fart. I later grab her by the back of her head and push her face right into my small, warm & soft bottom for the next couple of stinky ones. She inhales deep to ensure I don't have to smell them. She's the best girlfriend ever!
But I want to make it even more special with direct skin on skin contact. So I take my pajama pants of in full view for you. The real fun starts now as I get onto all four's onto the bed with her on her knees behind me. Now she press her face into my naked bottom so she can lick my ass deep and work her tongue into my rectum to tongue fuck a few more farts loose. Feels amazing to fart on her warm & soft facial skin.
If you think it can't get any better you'll be wrong! Watch how I ask Chanelle to lick my ass AGAIN. She puts her mouth nice & tight over my asshole and tongue my ass deep when I start farting again. Right against her tongue & deep into her mouth. You can actually hear the muffled sound of my farts exploding against her tongue as she eats my smelly gas. I even lift my shirt during farting to show you there's no hidden devices, all those loud & explosive farts you hear are 100% real coming out of my colon.
It was erotic beyond words feeling my anus vibrate against her tongue during the farting so afterwards I sat down nude on her face and started to ride her face bringing myself to climax. With her tongue up my ass & her nose in my soaking wet vagina we were both in heaven.
Lesbian Farts 2 – If there's one thing I love it's feeling another girls nose in my ass crack when I pass gas. It's something very special between two girls when one puts her nose right up another girl's asshole when she farts.
At first it was like my farts were shy, they didn't want to come out right away. But not too long I started to blow loud, nasty and smelly farts right into Chanelle's face. I pushed her face right into my beautiful Goddess ass crack as I farted and like a good girl she sniffed my nasty farts in order to ensure her queen doesn't have to smell them.
Duration:
00:30:49
Quality:
FullHD 1920x1080
Format:
MPEG-4
Size:
2.20 GB
Download in High Quality - Lesbian Farting Complilations - FullHD 1920x1080 - (Actress: GoddessTempest 2020)
Genres:
GoddessTempest, Farting, Groups, Couples